Bio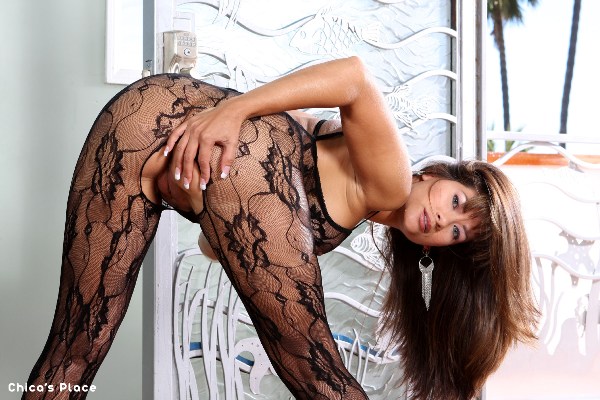 Birthplace: Scottsdale, Arizona
Birthday: June 20th
Bust: 34 "D"
Waist: 25″
Hips: 34″
Height: 5′ 2″
Weight: 110 lbs.
Turn-Ons: Polite and friendly people.  Oh, and bald men with big cocks! (hehe)
Turn-Offs: Rude and pushy people
Favorite Position: Cowgirl (I love to grind)
Favorite Movie: Interview with a Vampire
Favorite TV Show: Tru Blood
Favorite Book: Trouble in High Heels
Favorite Food: Fire Roasted Artichokes
Favorite Drink: Bud Select 55
Favorite Actor: Brad Pitt
Favorite Actress: Brittany Murphy (RIP)
Favorite Sport: Baseball (I love my hot dog and a cold beer!)
A little about me…
I was born in Phoenix Arizona.  I never knew my birth parents but I was told that my mother is Latina and my father is Irish.  My adopted parents are Latina and German so I fit in well.  I lived in Arizona until I was five when my father was relocated to Florida for work.  I loved Florida, mostly because I love hot weather and I love the beach.  When I was thirteen my father was again relocated back to Phoenix and I've lived here ever since.  I love Arizona but I still miss Florida from time-to-time.
In high school I was kind of a nerdy jock.  I know that probably seems funny but I was a straight A student and spent a lot of time with sports like running track and playing softball.  After high school I went to college but never really found my true calling until I started my site in 2005.
I really enjoy travelling and I always like visiting new and exciting places.  I have a bucket list and I'm slowly working my way through it.  A few years ago I started scuba diving so now I look for vacation destinations that have nice dive locations.
I'm an outdoors person so my two favorite activities are boating and off-roading.  Dave's a bit of a thrill seeker so he's been wanting me to go shark feeding and sky diving.  I'm very comfortable in the water so I'm up for shark feeding but I'm still not sure about the sky diving…yikes!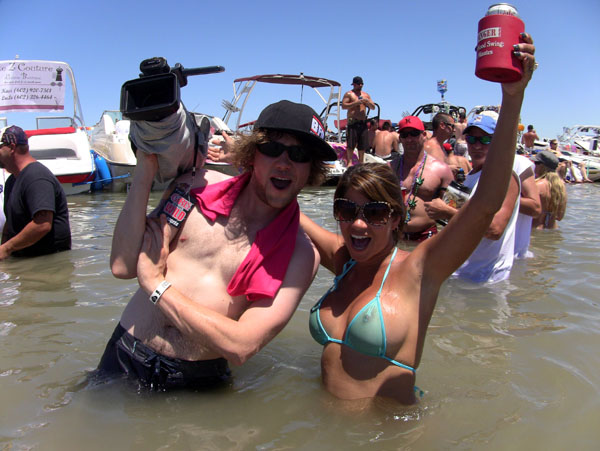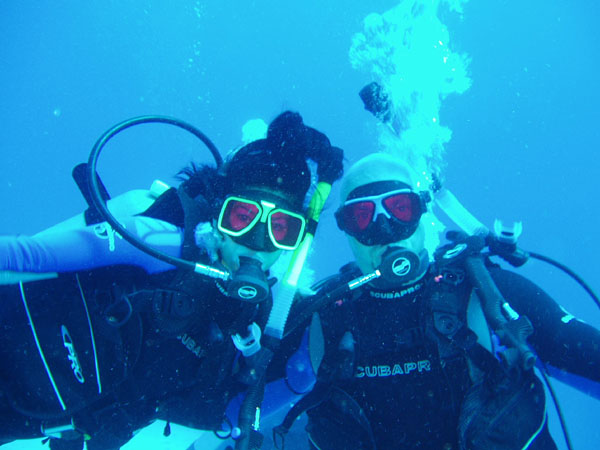 How we got started in porn…
Back in late 2001 my husband Dave (boyfriend at the time) bought his first digital video cam.  As you guys can imagine the first thing he wanted to film was us having sex.  We had only been dating several months so I was a little uncomfortable about being on tape.  Well, after a few drinks and some hot foreplay I was ready to do just about anything.  I couldn't believe how turned on I got!
Over the next few months we started our own little private porn library 🙂
While out at a local restaurant one night, Dave mentioned that he thought about starting an amateur porn site.  I told him that the thought had crossed my mind as well…his jaw almost hit the table!  I figured we already had some movies made so why not.  He loves playing with cameras and I love playing with his cock so it was a match made in heaven…lol
We wanted to test our stuff out so a few days later we posted some short clips and pictures around the web.  The response was overwhelming!  We were flooded with emails from viewers wanting more…more…more!
So, here we are!  This site was created for your pleasure.  Improvements to our content and this site will be continuously made to satisfy your needs and desires.
Please, cum in and look around.  If you like what you see, relax and take a load off.  Thanks and enjoy!